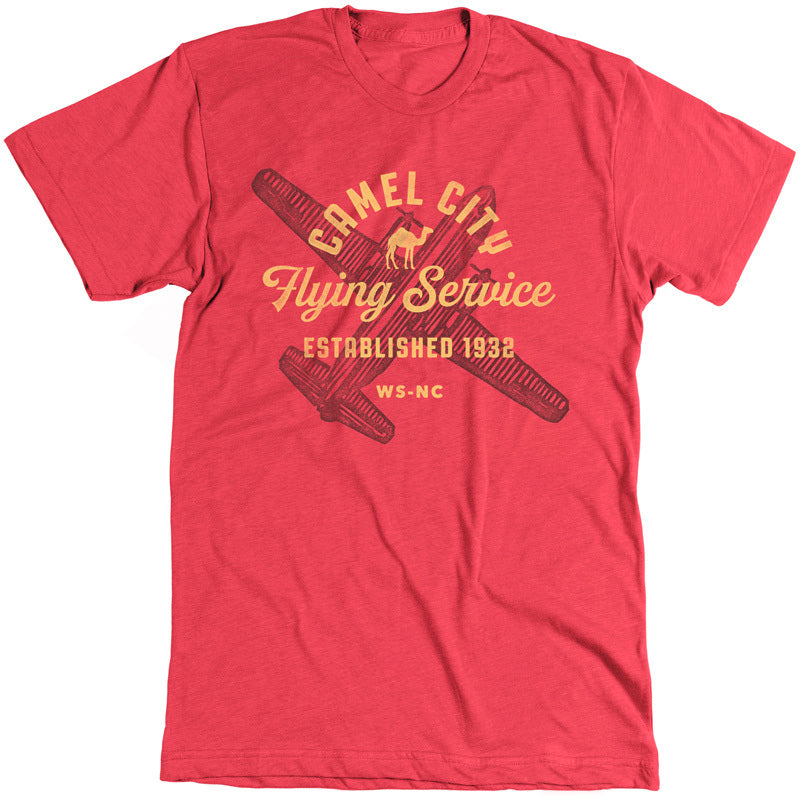 Camel City Flying Service
$28
Pay in 4 interest-free installments for orders over $50 with
In the 1930's, air travel was taking off around the country and Winston-Salem was no exception. At Miller Municipal Airport, the Camel City Flying Service was launched as Winston's gateway to the skies.
Under the direction of Lewis "Mac" McGinnis, CCFS upgraded the Miller airport to include passenger service in 1935, along with upgraded facilities for aircraft sales and maintenance. A grandstand was added for aerial stunt shows, and enthusiasts of all ages were soon able to enjoy the wonders of flight firsthand.
The Camel City Flying Service was only in business for a few short years before giving way to Piedmont Aviation, but its influence on local flight is not to be forgotten.
With order, you'll receive a commemorative souvenir card like the ones given to passengers who flew in and out of Winston-Salem in the 1930's.
Unisex Poly-Cotton Blend (52/48)
Sideseam, Retail Fit
Flip inside out, wash cold and hang dry
Size Chart
Our tees have a slimmer athletic fit.
If you have any doubts, we recommend choosing the next size up.
×