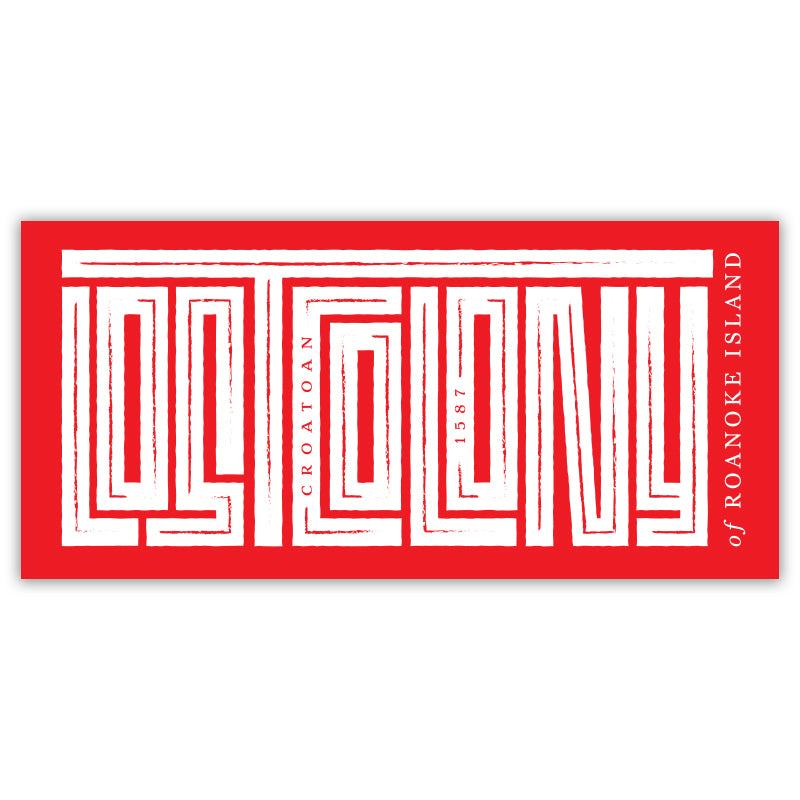 Lost Colony Sticker
Pay in 4 interest-free installments for orders over $50 with
The first English settlement in the New World was established right off the coast of North Carolina on Roanoke Island. The story is well known, though the end result remains a mystery to this day.
From the established group of colonists in 1587 building a future...to an abandoned camp with the word 'Croatoan' carved on a tree, theories about what happened are speculative at best. For its place in state and national history, we pay homage to the Lost Colony.
6"x 2.8" Vinyl Decal
Made in the USA
Our tees have a slimmer athletic fit.
If you have any doubts, we recommend choosing the next size up.
×