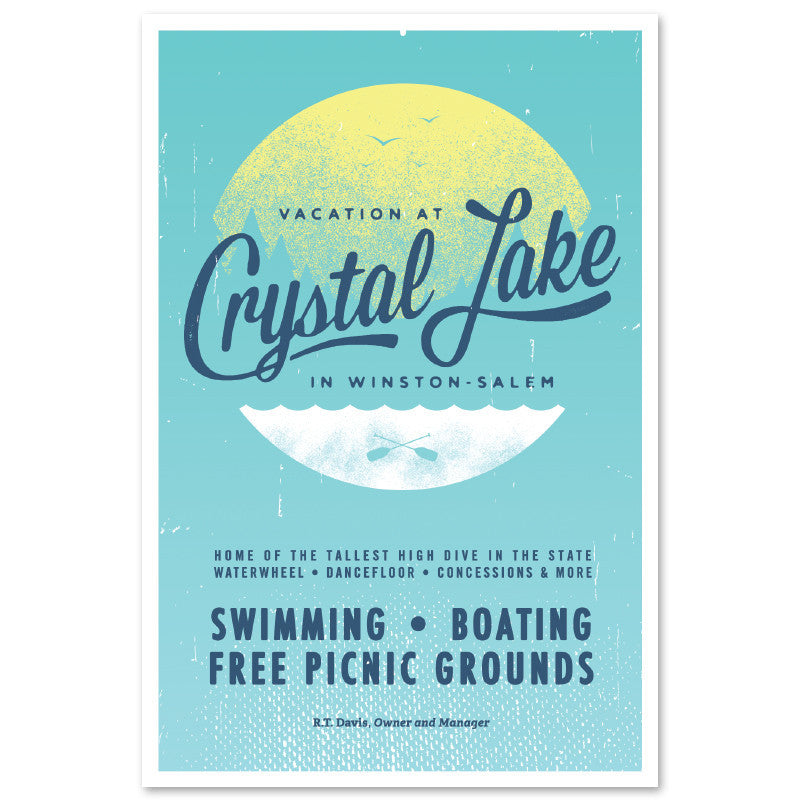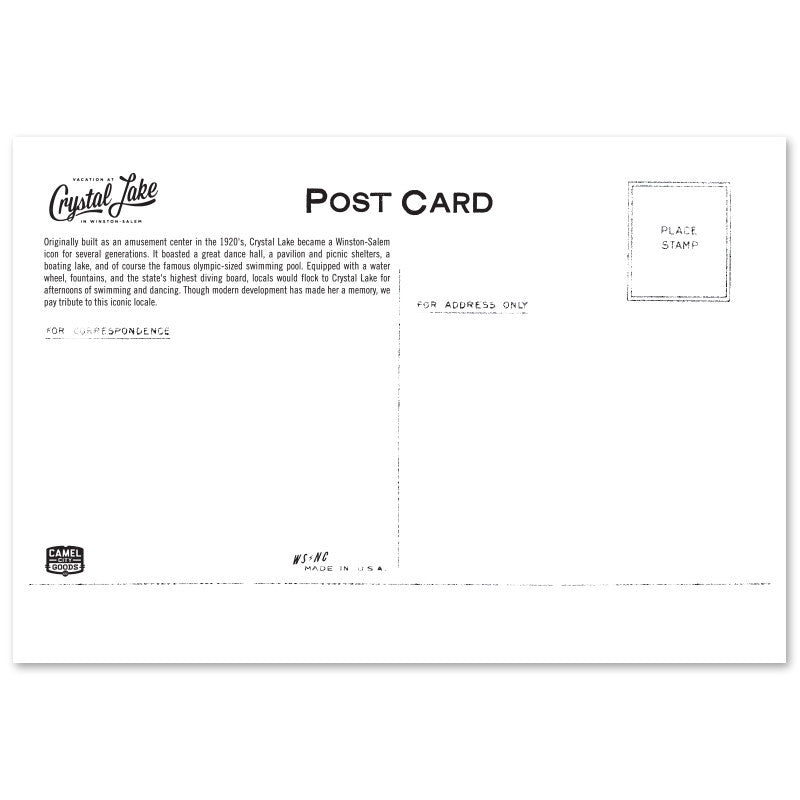 Crystal Lake Postcard
Pay in 4 interest-free installments for orders over $50 with
Originally built as an amusement center in the 1920's, Crystal Lake became a Winston-Salem icon for several generations. It boasted a great dance hall, a pavilion and picnic shelters, a boating lake, and of course the famous olympic-sized swimming pool.
Equipped with a water wheel, fountains, and the state's highest diving board, locals would flock to Crystal Lake for afternoons of swimming and dancing. Though modern redevelopment has made her a memory, we pay tribute to this iconic locale.
4x6 Postcard
Printed in USA
Our tees have a slimmer athletic fit.
If you have any doubts, we recommend choosing the next size up.
×